Why Choose Holes to Go
You are One Step Closer to A Perfect Event
Holes To Go Advantages
Whether you are planning for a Knoxville birthday party rental, corporate event or fundraiser, you have many things to consider.  You want an attraction that is appealing and that everyone will enjoy!
Holes To Go Mini Golf Rental is owned by two partners who have been in the miniature golf industry for over 25 years each. We have seen all kinds of courses made, produced, built, created, and thought of over the years.
We put a lot of thought into what kind of holes we want to produce and rent to the public. Our holes are constructed of dense foam and a coating is applied several times over the material to make both a safe and fun course.
There are courses available for rent that are not the highest quality product on the market. The old wooden style of course has been around for years and has not changed much to improve the product.
Here is a chart to see the advantage of Holes To Go holes versus an "old style wooden course".
| Holes to Go Course | Wooden Course |
| --- | --- |
| Safe to play | Wooden right angles |
| Grass turf putting surface | Felt putting surface |
| Built-in undulation and banks | Right angles made out of wood |
| Foam/coating construction | Wood construction |
| Faux brick edging/border | 2 x 4 edging/border |
| Faux rocks | No rock look |
| Appealing look of holes | Boxy look |
| Smooth surface | Possible nails or screws coming out |
Overall, Holes To Go course are more visually appealing. They look and play like a real green. They are more fun and challenging to play for people of all ages.
All of the pictures and events you see on our website show our holes in use. We never use stock pictures or anyone else's pictures. This assures that you know what you are getting, whether you are renting a course or purchasing one. Quality matters!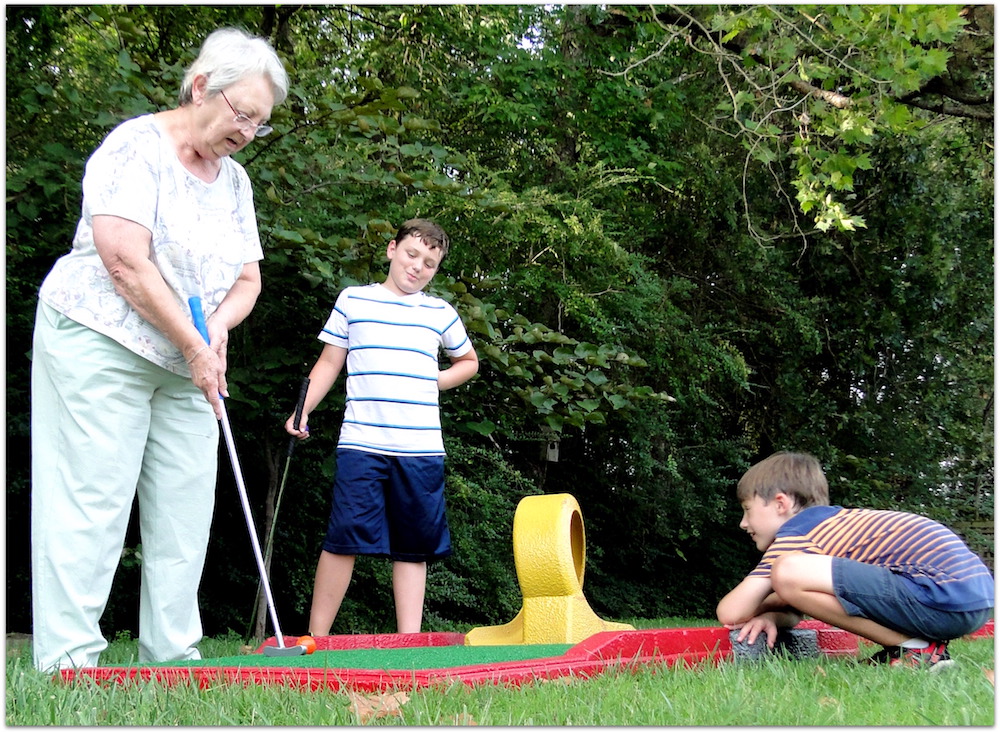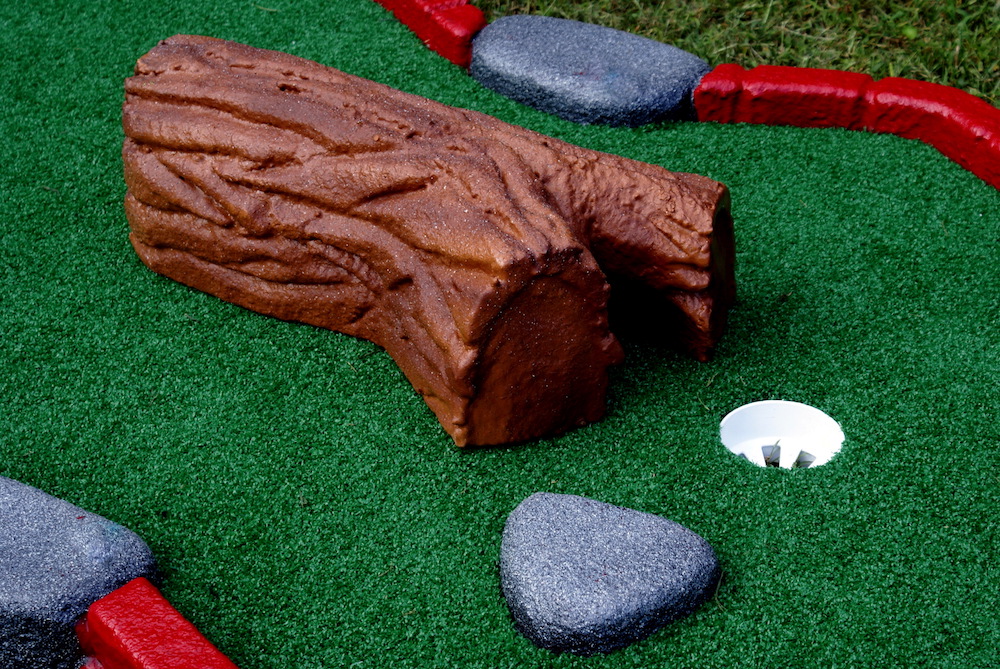 Ready for Holes to Go?
Call (865) 851-5431 with additional questions.