Portable Mini Golf Courses
Own Your Own Miniature Golf Course
Modular Miniature Golf

Our modular miniature golf course is affordable, easy to set-up and ideal for indoor or outdoor use.
A modular miniature golf course is an excellent option for amusement operators, campgrounds, bowling centers or anyone interested in getting into the miniature golf course business who want a high level of flexibility with their course.  It can be used indoors or outdoors and a modular miniature golf course is fraction of the cost of a concrete poured in place course.
The footprint for an indoor or outdoor modular miniature golf course can be as small as 2,500 square feet for an 18-hole layout or 600 square feet for a 9-hole design.
Holes To Go modular miniature golf course is the ideal solution for any operator leasing a building or land.  You can install it yourself.  You don't need any construction expertise or special equipment to install it.  It can be relocated if your lease expires.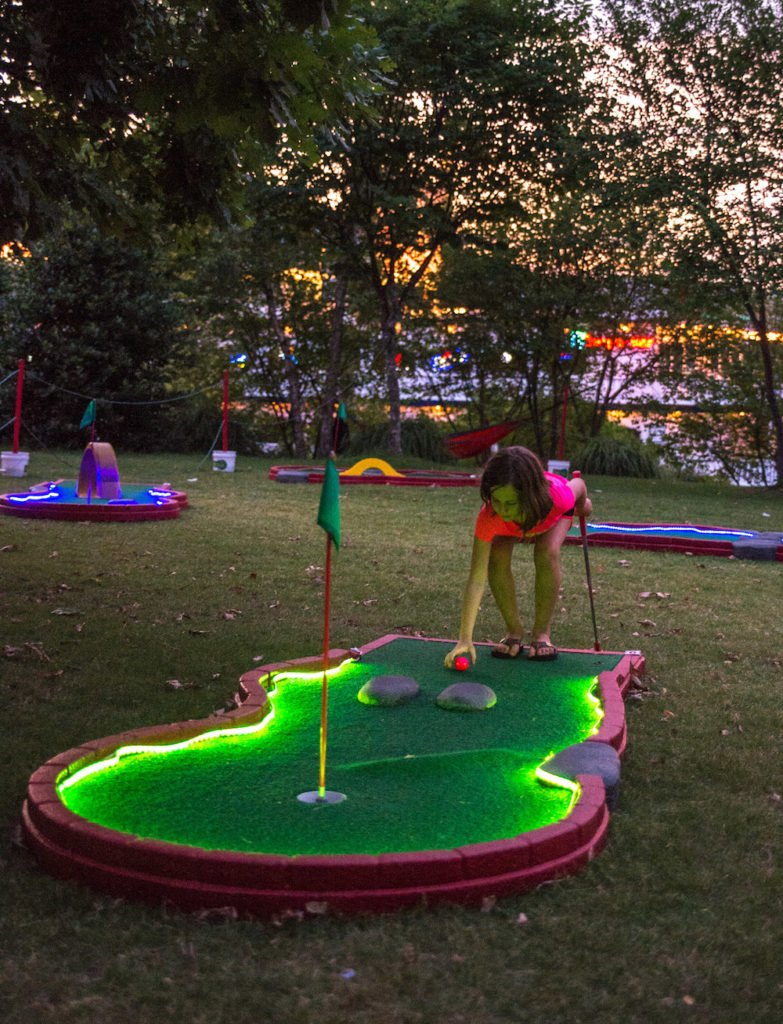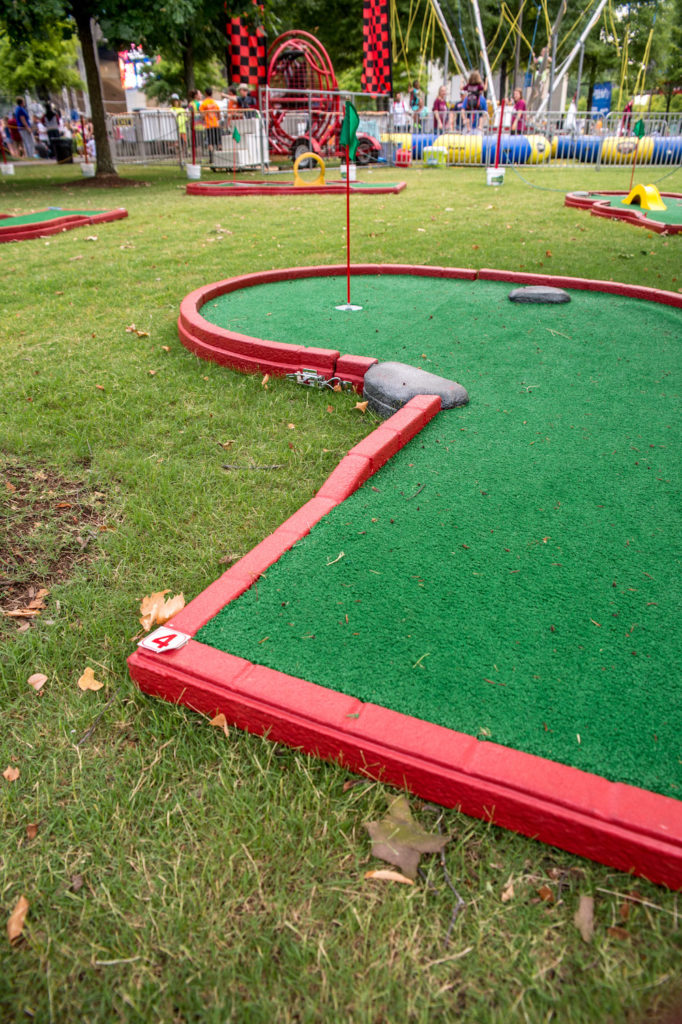 Here are just a few of the reasons why our modular miniature golf course sets the standard for excellence:
Our modular miniature golf course holes are constructed out of a light-weight yet extremely durable foam product.
We apply coating to each modular hole for extra strength and durability.
Modular holes come with a "faux brick" edging.
Modular holes can come in various lengths from 8 feet to 16 feet.
The carpeting on modular holes is a grass product and not a felt product.
We use regulation size putting cups.
A big advantage of a modular course over a wooden course is that the holes are not flat. They have undulations and banks which make modular holes fun and challenging to play.
Call (865) 851-5431 or fill out our contact form to inquire about rates.
Ready for Holes to Go?
Call (865) 851-5431 with additional questions.