Knoxville Wedding Rentals
You are One Step Closer to A Perfect Event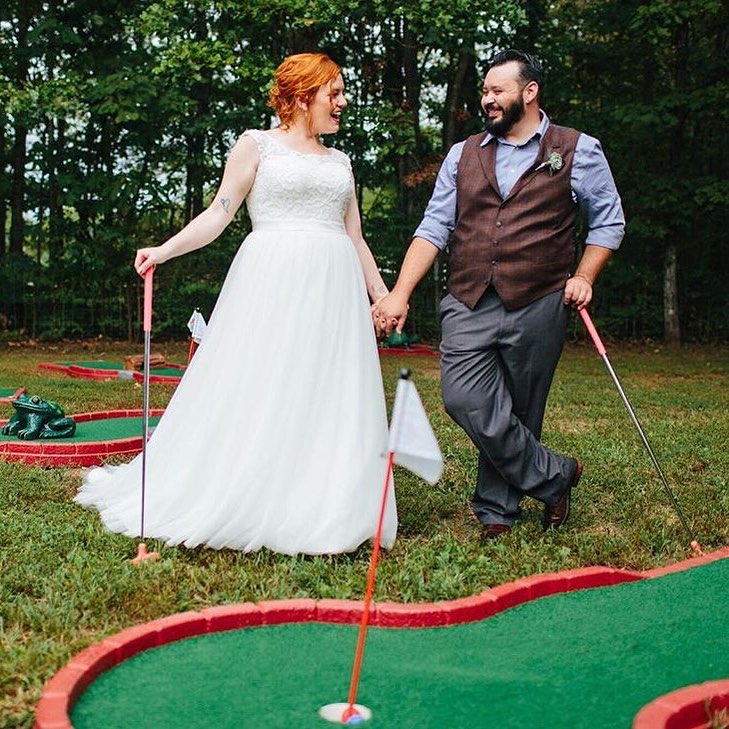 I Do… Play Golf.
We vow to bring your wedding reception entertainment that can be enjoyed by all ages.  If you and your significant other love mini golf (and each other) and want a unique activity at your reception, then Holes to Go Knoxville is a perfect match for your big day.  We bring a full 9-hole portable miniature golf course to your wedding reception.  This is a great way to entertain youngsters as well as adults at your wedding reception.  We offer a 9-hole portable mini golf course with obstacles for rent by the hour or custom rental lengths to match your wedding plans.
A Stress-Free Wedding (well at least the mini golf rental).
We deliver the holes at a time that won't affect your wedding plans, set up the course, provide the obstacles and accessories (scorecards, golf balls, and putters), and then come pack them back up after your guests leave.  Take the stress out of your wedding entertainment.  Let us handle that.  You show up, get married, and live happily ever after.
We'll bring the fun. You bring the newlyweds.
Only the Best Customer Service
Holes to Go offers delivery and setup in the Knoxville metro area.  If your wedding is taking place outside this area, give us a call and we will work to meet your needs.  We love to travel and we love weddings!
Call (865) 851-5431 or fill out our contact form to inquire about rates and availability.
Deposit required with reservation. We accept all credit cards and checks.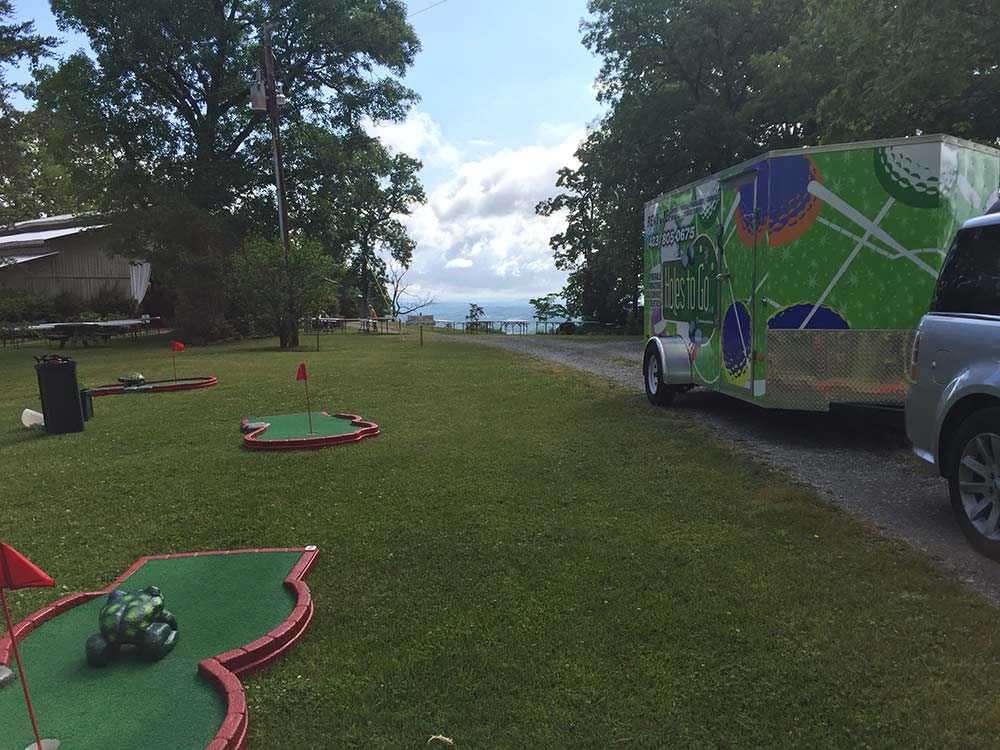 Ready for Holes to Go?
Call (865) 851-5431 with additional questions.