Knoxville University Portable Mini Golf Rentals
You are One Step Closer to A Perfect Event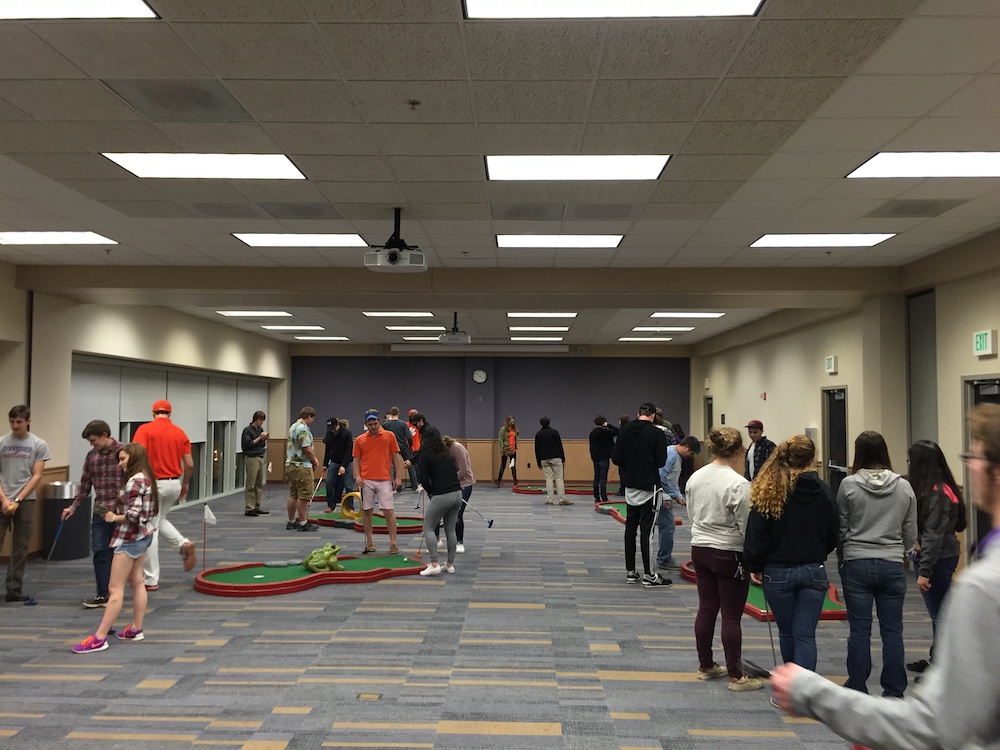 Portable Miniature Golf Rentals
Bring miniature golf fun to your campus.  Holes to Go Knoxville offers portable mini golf course rentals.  All of our holes are fun, attractive, and durable, making them perfect for any type of event.  Use them for parties, fundraising, special events, tailgate parties and anything else!  A great option for college groups is to have a mini golf tournament.  Raise money for a local charity while playing mini golf.  Give us a call and we can discuss some of the ways other groups have done it.  You can rent one-hole or an entire 9-hole course, which can be setup in a space as small as 600 square feet.  The course can be rented by the hour (2-hour minimum), the day, or an entire weekend.  Just let us know what you need and we will take care of you.
More FUN Options
In addition to the miniature golf course, we offer giant-size versions of classic games, such as a giant 4-in-a-row and giant tumbling block games.  And if you want your want to spice up an event that goes into the night, we can light up the holes with colorful LED strips.  Have a glow mini golf course for your next fraternity or sorority party and be the talk of the campus.  Great for rush week! 
Delivery & Setup Included
No need to come pick anything up or set it up yourself. Holes to Go Knoxville brings the fun to you. We deliver the course and set it up, including obstacles and accessories. This service is included with your rental if you are within the Knoxville metro area. If you are from outside this area, let us know as we love to travel!
Call (865) 851-5431 or fill out our contact form to inquire about rates and availability.
Deposit required with reservation. We accept all credit cards and checks.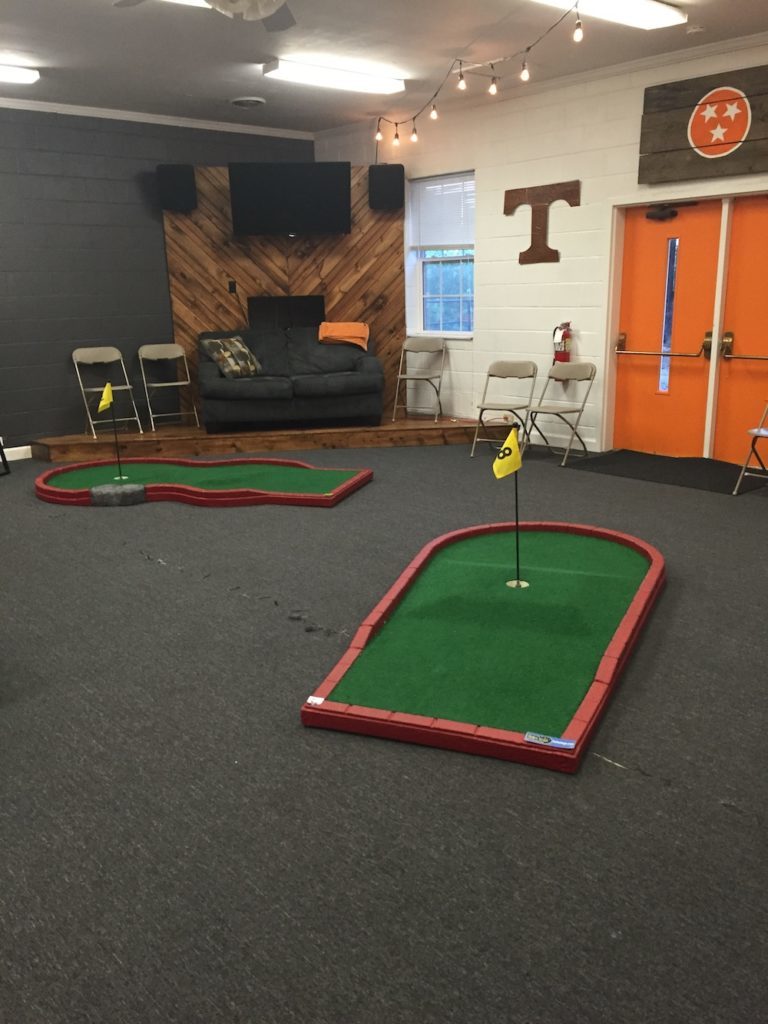 Ready for Holes to Go?
Call (865) 851-5431 with additional questions.