Knoxville Festival Rentals
You are One Step Closer to A Perfect Event
Family Fun for Your Festival
It is sometimes difficult to find entertainment for a festival that can appeal to the entire family.  Let us help. Miniature golf is loved and played by all ages and you are in luck as Holes to Go Knoxville brings a complete 9-hole portable miniature golf course to your festival.
Festival Experience? Check.
Holes to Go Knoxville has experience working with large festivals, such as Chattanooga's Riverbend, and other large events. We use only high-quality materials, which are durable no matter how much traffic you have. In addition to the durability, our golf holes are attractive and fun for kids and adults of all ages.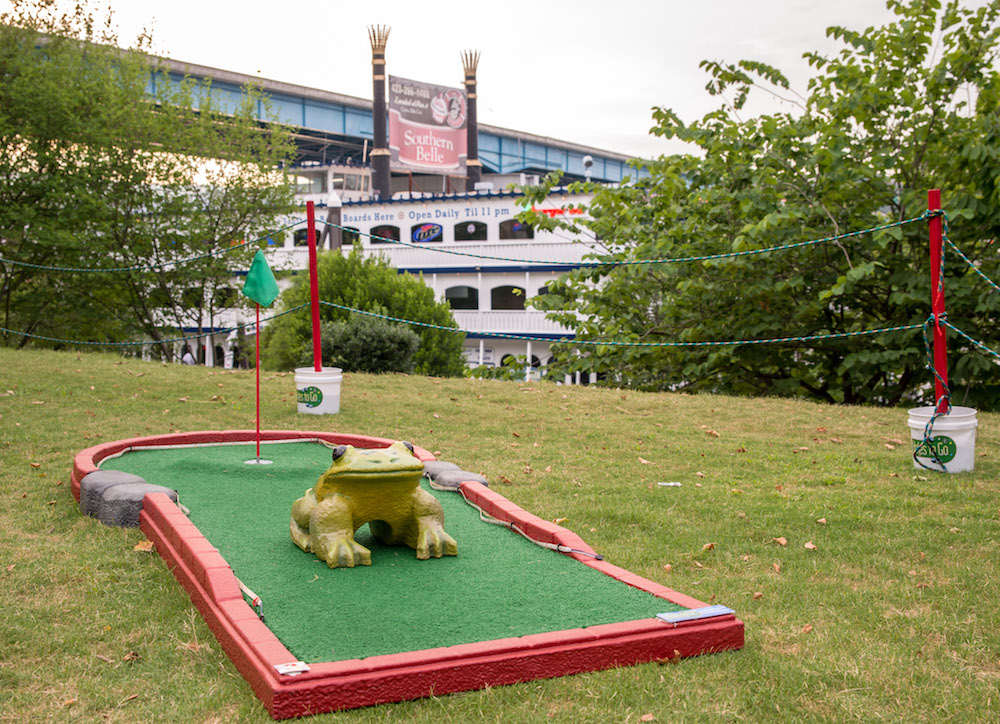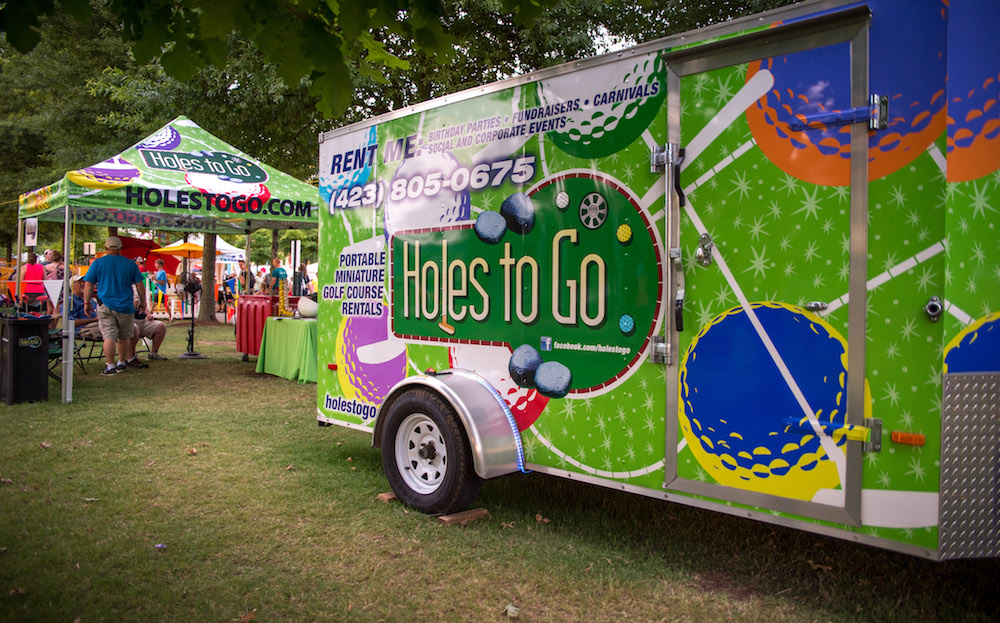 Custom Rental Arrangements
Rent our course for your entire event or just a portion.  We can create a custom rental arrangement for your festival. The delivery and setup of the course, obstacles, and accessories are included with the rental rate.
Glow Golf & More
Festivals usually extend well into the night, where typically holes would not be able to be played. That is why our courses can be equipped with LED lighting to glow in the dark and attract players well into the night. In addition to miniature golf, we offer other classic games for your event. Reach out to us for more details.
Call (865) 851-5431 or fill out our contact form to inquire about rates and availability.
Deposit required with reservation. We accept all credit cards and checks.
Ready for Holes to Go?
Call (865) 851-5431 with additional questions.