About Us
Learn about us and our awesome team
About Holes to Go
25 Years Entertaining Families
Twenty-five years in the family entertainment business has taught us that miniature golf is the most popular activity for all ages.  Everybody from toddlers to grandparents loves miniature golf.  We developed Holes To Go to bring the miniature golf course to you.  No more going to miniature golf courses that you have been to dozens of times before.  Holes To Go brings the party to YOU – no matter where you are.  Our 9-hole portable mini golf course provides entertainment for your event.
Contact us today to rent our portable golf course for your party or special event.
If you have any additional questions, call (865) 851-5431.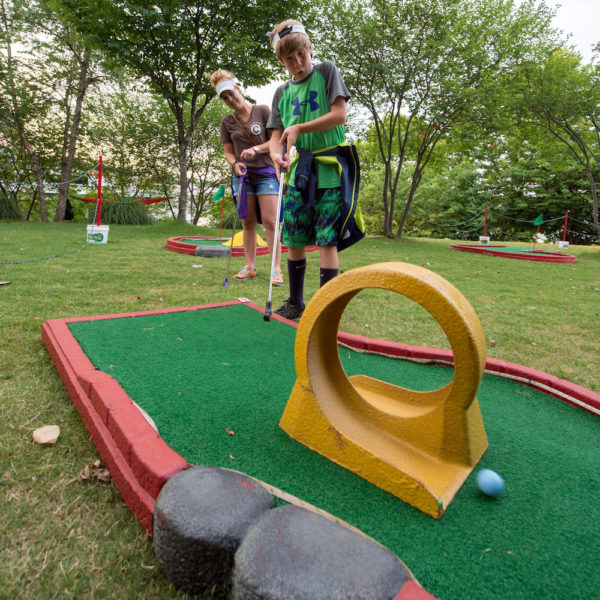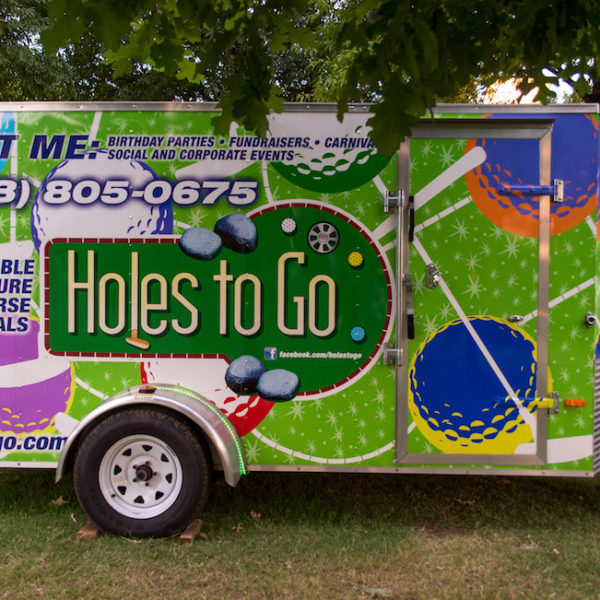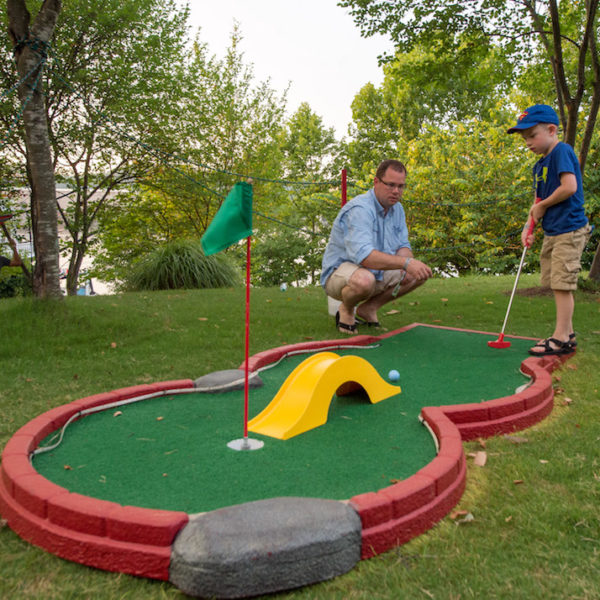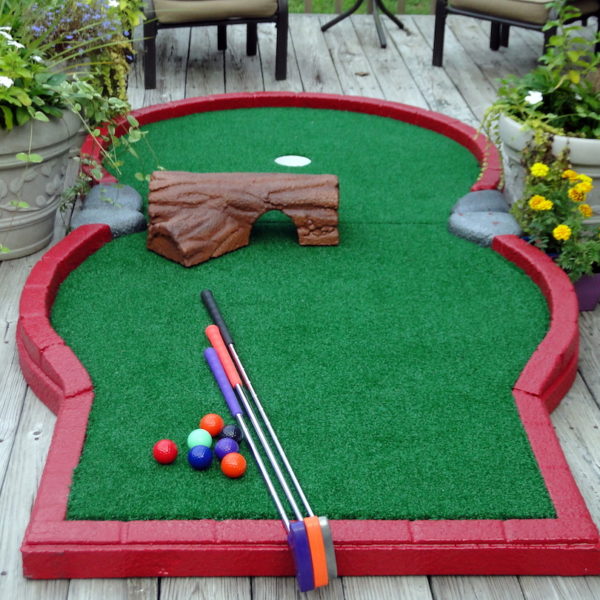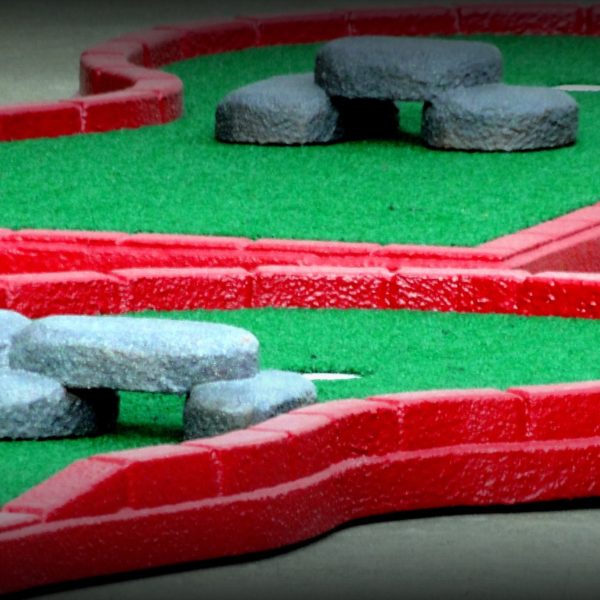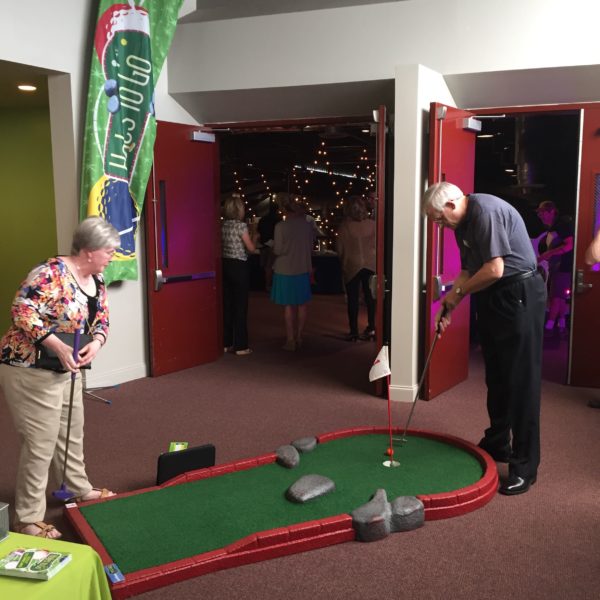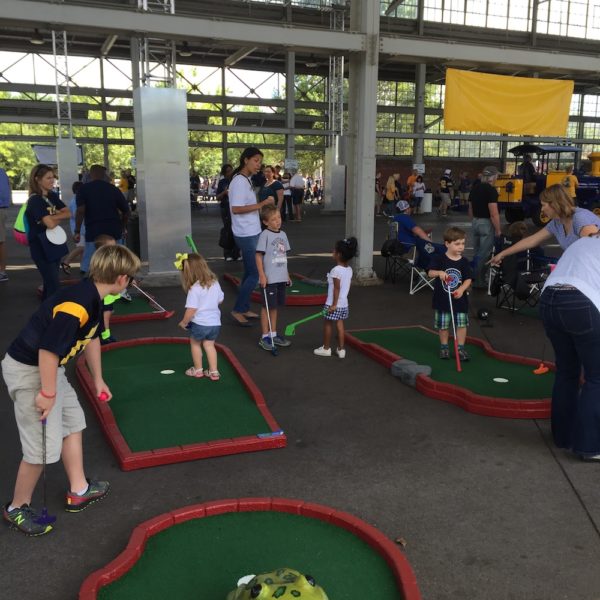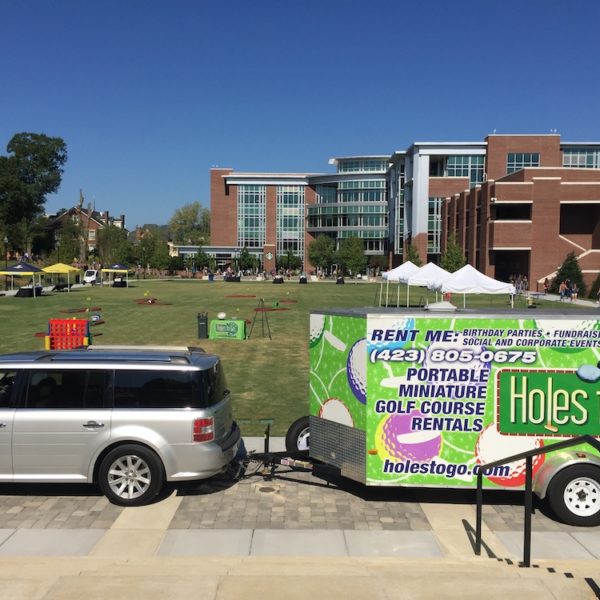 Frequently Asked Questions
Who plays mini golf?
Everyone! Whether you are 5 years old or 85 years young, mini golf is good clean family fun!
Why rent Holes To Go® mini golf for my event?
Unlike inflatables, anyone can enjoy playing mini golf. Plus, Holes to Go® is a unique attraction. We bring the fun to you! We help make your event a success!
Can I put the Holes To Go® mini golf course indoors or outdoors?
Holes To Go® Mini Golf Rentals can be operated both outdoors or indoors. Typically, most people think of mini golf being played outdoors. But if it is too hot, too cold or just bad weather, we suggest that you move your event indoors. We recommend setting up the course in a level area such as a parking lot, grass field or gymnasium/auditorium for the best experience.
How much space do I need for the Holes To Go® mini golf course?
Typically, we recommend around 1,000 square feet for our 9-hole course. We have set up in much smaller spaces as well as larger areas. You want to enjoy the game so the larger the space will not only accommodate a larger group but allow for some space between holes.
How long does it take for you to set up the Holes To Go® mini golf course?
We typically arrive about 30 minutes prior to your event starting time for unloading and setup of the course and equipment. It takes approximately 30 minutes to set up the course for your guests. Sometimes if the location is not adjacent to where we unload, then it may take additional time for setup.
Does my rental time include your set up time?
No, your actual rental time (whether it is for 2 hours or more) is your full time to enjoy mini golf!
Does Holes To Go® offer a party host/hostess?
Typically, we deliver and set up, and you operate the course during your rental time. We can offer a party host/hostess if needed for your special event.
What happens if we have bad weather the day of my event?
We watch the weather in advance of every event. If the forecast is not favorable, we recommend that you operate the event indoors. If you do not have adequate indoor space, then we will work with you to reschedule the event for another date.

How do I book a rental?
Give us a call to discuss your event and to check our schedule. We require a $50 deposit to reserve the time/date of your event. We accept credit cards, checks or cash for the deposit. The balance of the rental is due upon arrival for the event. We only accept checks or cash for the payment of the balance.
Is there a delivery charge?
It depends on your location from our service areas.

How far do you travel?
Currently we operate in Chattanooga, Nashville & Knoxville. We are very open to road trips so just ask us if we can accommodate your needs!